Cary Aminoff brings to GCaps broad-based experience in international and domestic advisory assignments for companies in Italy, China, Turkey, and Russia, and with specific industry expertise in biotechnology, financial services, real estate, publishing and communications. He has acted in both entrepreneurial and venture capital roles in his career, and has performed strategic consulting in both public and private sectors.




Cary Aminoff

Henry Behnke brings operational, sales and financial experience in the renewable energy sector, and in particular the thin film photovoltaic, instrumentation and process equipment industries. He has successfully completed business turnarounds with a strong record of building shareholder value by focusing on business fundamentals in the areas of sales, marketing and customer satisfaction. With a unique mix of chief executive and chief operating officer credentials, Henry's experience has taken him around the globe, most recently to Asia as Non-Executive Chairman for China Solar Energy, a publicly-listed company on the Hong Kong Stock Exchange. He provided technology and strategy consulting services to both China Solar and its subsidiaries in the U.S., China and Taiwan. Henry holds a BS in Engineering and an EMBA, both from Rutgers University. In addition to solar energy, he has a background in agribusiness.




Henry Behnke

Peter Olsen has enjoyed and long and distinctive career both at major financial institutions and as a consultant and entrepreneur. As a leading industry expert in American and Global Depositary Receipts with Citibank, he played a role in the industry changes that redefined the direction of that business in the 1980s. Later, while with Deutsche Bank, he was instrumental in that institution's entry into depositary receipt servicing, and was a key member of the team that created the global share form that facilitated the merger of Daimler-Benz and Chrysler Corporation, and the subsequent listing of DaimlerChrysler on the New York Stock Exchange. Earlier, Peter worked on the creation of a depositary receipt-like form in Argentina that helped bring foreign listings to the Buenos Aires Stock Exchange. In addition to ADRs and GDRs, Peter has accumulated broad-based experience in global and domestic custody as well as corporate trust services for issuers of debt securities and sponsors of international projects finance.




Peter Olsen




Jerry Kindrachuk

Jerry Kindrachuk has combined a background in physics and finance into a distinguished career as an international business manager. He held positions at the CEO and CFO levels with Coca-Cola Almatil in Ukraine, RJ Reynolds and Seagrams in Russia, and British American Tobacco in Uzbekistan. For Tractebel, he was a senior financial manager in Belgium and Kazakstan. In Pennsylvania and Romania, Mr. Kindrachuk is VP International Operations for Delta Mutual. Formerly Senior Tax Manager at Ernst & Young, Jerry is past President of the Pennsylvania Institute of CPAs. In addition to his work in support of GCaps, Jerry is a principal managing member in two environmental technology initiatives: biodiesel feedstock development and waste-to-energy innovation in Sub-Saharan Africa.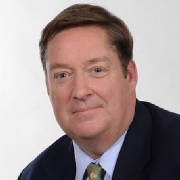 Christopher Kenny manages the ten-year old private Via Solar USA LLC. He has "lived, eaten, and breathed" alternative hybrid energy solutions. His VS 1000 mobile hybrid solar generator was the first device that Chris' company produced, and it came just in time for Hurricane Sandy that hit near his New Jersey home. During that natural disaster, the ViaSolar generator was donated to the local police department to keep the power on. Beyond his business mission to improve the technology and keep pace with new advances, Chris is also head of the non-profit Preservation Earth Project. With "PEP" Chris and his sons traveled to the post-earthquake stricken Haiti - on two occasions - and brought light, power and clean water to people suffering unimaginable conditions. Chris expanded his manufacturing operations to Mississippi, and is now closer to the site of much of the natural damage suffered in the Southeastern United States, as is seen with Hurricane Harvey. Early in his company's life, Chris and his engineers introduced smaller hybrid generators and also developed remote solar lighting for municipal and highway signs. In more recent years, Chris added integration of wind turbine and battery containment systems for mobile generation. He has experience on Wall Street with such firms as Jefferies, Morgan Stanley and UBS, and is registered with FINRA 7, 24, 25, 63 and 65 for Corporate Finance, Trading and Sales. With his background in energy and the securities business, in which he has developed some important trading algorithms, Chris Kenny has a good feel for both financial and practical solutions to improve the human condition.



The Hon. Francois-G. Bidault is Former Honorary Consul of France in Puerto Rico. He was French Foreign Trade Adviser from 1991 to 2004. Upon returning to civilian life, Francois settled in the United States and now resides in New York. Francois has carried on a professional and business activity, with particular concentration in energy projects, large-scale industrial construction, shipping, and consumer products. He brings to GCaps a broad scope of high-level international business relationships and a wide range of pesonal expertise and experiences. We are delighted to have His Excellency as part of the GCaps team, and a member of our International Advisory Council.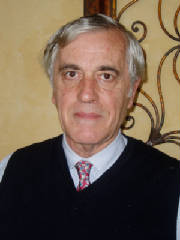 Francois-G. Bidault
Phil Fricke is an experienced investment banker and securities analyst, with more than 25 years specializing in automotive and diversified industrial companies at LF Rothschild, Goldman Sachs, Prudential Securities, CIBC World Markets, and Wachovia Securities.

In those positions, Phil performed detailed financial statement analyses, conducted personal onsite meetings with CEOs, CFOs, and senior operating management, produced economic analyses, developed financial forecasts, assessed absolute and relative stock valuations metrics, wrote detailed economic and company reports, and advised companies – including organizing "road shows" and meetings between company executives and institutional investors.

Phil has been a sought-after guest speaker at the Wall Street Journal, Barron's, FT of London, CNN, PBS, JD Powers, and the U.S. Department of Commerce.

He was recognized as an "All-Star" analyst by Institutional Investor Magazine and was appointed to a Commerce Department committee to assess and make recommendations having to do with improving U.S.-Japanese automotive parts trade.

Phil has served on the boards of both private and public companies, and currently Local.com Corp. His board of director experience includes both audit and corporate governance committee work. He consulted MI Developments, Inc., with a brief to expand that firm's portfolio of industrial real estate properties to Central and Eastern Europe. He is principal of his own advisory firm, PKF Financial Consultants, Inc.

Phil was an officer in the U.S. Army and holds an MBA in Corporate Finance and Economics from Fairleigh Dickinson University. Phil Fricke's addition to the GCaps team brings us the benefits of a new dimension in the world of corporate finance, securities investments, and capital markets dynamics.
Robert Harris holds advisory positions with several companies and professional organizations in the private, public and non-profit business sectors. Prior to his current activities and during a career which spanned 25 years, he served in a variety of management positions on Wall Street with Citibank, Citicorp and its successor, Citigroup. Robert's experience, expertise and background are rooted in finance, product management, fiduciary administration and corporate trust operations. Following his banking career, he was appointed senior vice president with Sheffield Consulting Associates, Ltd., a Bermuda-based firm where he specializes in strategic planning, the implementation of management performance measurement systems and the amelioration of legacy information reporting applications for companies engaged in financial services, telecommunications and alternative energy production. Robert is an expert in the disciplines of the Norton Kaplan Balanced Scorecard and has helped many small and mid-size companies implement this process.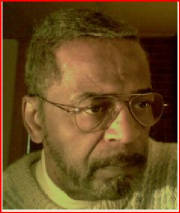 Robert Harris
James Huey brings to GCaps an important association, with the benefit of reaching markets in China and in other regions (Australia, South-East Asia, and the South-West Pacific) served by his boutique advisory firm, China Westbridge Advisory Services. James has enjoyed a long career in international market sectors that have included retail, commercial, corporate and international banking, and in activities such as mergers, acquisitions and divestments, and due diligence, with a special skill in liaising with foreign counterparties and other advisers. An important extension of James Huey's experience is the ability to advise and provide discreet "on-the-ground" services for western companies seeking to establish relationships, or to target investments or acquisitions, in China. Over time, James has developed a keen sense of his market of operation, and is comfortable with the nuances of the Chinese business environment. His personal professional experience includes time spent in various functional roles in Australia and offshore. He was General Manager, for New South Wales, of Westpac Banking Corporation, leading a business with more than 10,000 employees and $19 billion in assets. James has held directorship positions with both public and private firms, and is a member of a number of professional and industry associations.

James Huey